Why choose Mindfulness and Wellbeing at Work?
Mindfulness training has become increasingly popular in a variety of workplace settings in recent years owing to an ever increasing body of research supporting its' effectiveness. Many global organisations have led the way in providing Mindfulness training for their employees such as Google, Apple, Deutsche Bank, Proctor & Gamble and Yahoo to name but a few.
Longer working hours and heavy workloads lead us to live increasingly on autopilot whereby we automatically rush from one task to the next throughout our day. Present moment awareness provides us with the opportunity to stop and pause in the present moment. This gives us the space to evaluate a situation clearly and to look at alternate perspectives rather automatically reacting to events.
The ability to mindfully stop and pause also provides us with increased access to our own emotional intelligence, empathy and ability to self-regulate. This approach can greatly improve communication while effectively managing conflict and improving morale in the workplace.
Mindfulness can also improve effective leadership through increased perceptivity and insight enabling leaders to become more responsive to the needs of groups. Likewise, greater emotional and mental flexibility coupled with enhanced creative thinking and insight can empower leaders to inspire their teams.
Shirine is an experienced manager accustomed to leading teams in challenging, fast-paced environments. As a manager her most significant role was to inspire, support and empower her staff to work effectively both as a team and as individuals to reach their highest potential. Shirine knows first-hand how a personal mindfulness practice has played a significant role in managing groups effectively and to achieve the best outcomes for organizational goals.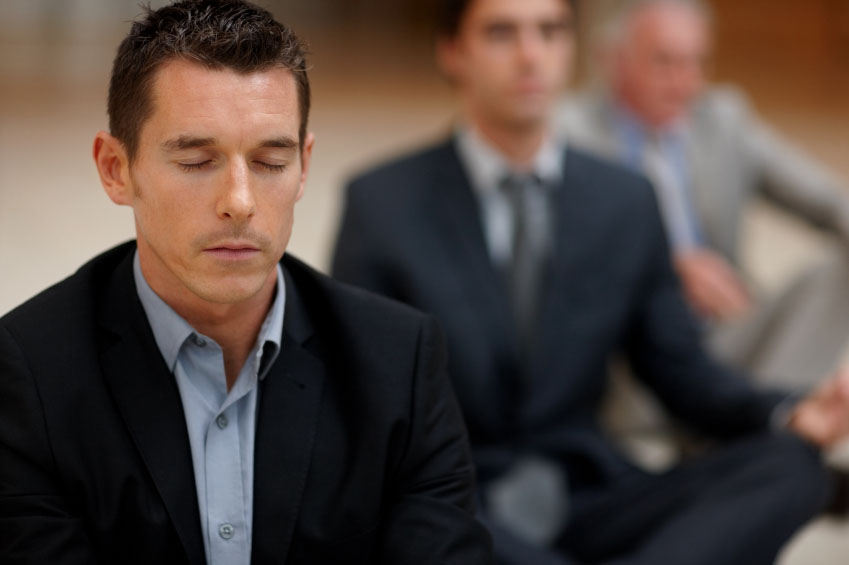 Daniel Goleman coined the term 'Emotional Intelligence' and recommends the development of four key areas for leaders and their workforces. Mindfulness training can greatly improve our skills in the following areas:
Self-Awareness – The ability to read your own emotions and recognize their impact while using gut feelings to guide decisions.
Self-Management – Involves controlling your emotions and impulses and the ability to adapt to changing circumstances.
Social Awareness – The ability to sense, understand and react to others' emotions while comprehending social networks.
Relationship Management – The ability to inspire, influence and develop others while managing conflict.
(Working with Emotional Intelligence, Daniel Goleman, 1998)
Mindfulness at Work offers seminars and courses tailored to your own organizational requirements. Training can be provided for both teams and individuals within variety of timeframes to suit your needs. Please don't hesitate to contact us for further information. See below for a sample of seminars, talks and training courses:
Eight week Mindfulness-Based Stress Reduction course.
Four week Introduction to Mindfulness course.
One day Mindfulness training.
Mindfulness Seminar (2 -3 Hours).
One to one Mindfulness training.
Mindfulness talk (1 Hour).
Benefits of Mindfulness at Work Programs:
The researched neuroscientific benefits of Mindfulness in the workplace include:
Reduced stress levels.
Increased emotional intelligence.
Effective interpersonal and communication skills.
Greater self-regulation, resilience and reduced emotional reactivity to events.
Improved problem solving and decision making skills.
Enhanced memory and an increased ability to concentrate and focus on specific tasks.
Learn more or make an enquiry